The Prophetic Collective launched organically in 2020. What began as daily conversations, text threads and prayer times centered on God's heart, eventually solidified into a company of people hungry to hear His voice for the unprecedented hour in which we live.
Although we have a cumulative passion to hear the voice of God, we are also uniquely called to influence different mountains of culture. Ultimately, we believe Jesus has unified us to seek His heart for the sake of our communities, our country and the nations, sharing words of life and truth with His Body and the world as He directs.
THE PROPHETIC COLLECTIVE IS COMMITTED TO BRINGING JESUS GLORY BY BUILDING A PROPHETIC COMMUNITY WHICH EXTENDS BEYOND THE WALLS OF INDIVIDUAL CHURCHES TO SPEAK WORDS OF TRUTH AND LIFE.
As we encourage and exhort the Body of Christ, we will provide a safe place to courageously practice the gift of prophecy, forge the character of emerging prophets, and provide support and accountability in the journey.
Amy
Amy Huerta is a native Californian who longs to see Jesus glorified through her pursuit of His Kingdom purposes. She has a passion to see the Latino community encounter the transforming love of God and has traveled missionally throughout central America for the sake of sharing the Gospel. Amy also has a heart to see families thrive. Having lived in Costa Rica for three years, she served in family ministries to the underprivileged, and it was during this time that she was introduced to the gift of prophecy in a more personal way. While there, she also met her current mentors and pastors, Chris and Tiffany Nesbitt, who encouraged her to pursue a deeper understanding of her prophetic call. She has grown into a powerful prophetic voice for the Kingdom. Amy single-mindedly longs to listen to God's heart for His people and go wherever He sends her.
Candi
Candi Christman is a devoted follower of Jesus Christ, spiritual counselor, entrepreneur, blogger, artist, author, and most importantly, a daughter of the King of Kings. Her greatest passion is to live life fully with Jesus and her family, exuding Kingdom joy and purpose. Candi is a prophetic creative! Writing, including authoring a book and 12 meditation albums, is one of her greatest delights as it has aided her in seeking and discovering the deeper things of God. Candi also takes great joy in coaching believers, specializing in face-to-face encounters with Jesus that connect people personally and interactively with the Lord. She offers spiritual counseling at Testimony Life Resource Center in Southern California, where she also oversees and leads the prophetic SPA. Candi and her husband Rich serve as leaders in the NewSong home church network, where she is honored to walk as an overseer, prophetic voice and intercessor.
Catherine
Catherine Erickson is a deeply rooted lover of Jesus. Married to her firefighter husband Luke and mother to their three incredible boys. Catherine and Luke currently live in southern California and serve as leaders and overseers for Newsong Church, an expanding network of micro-churches. With a heart to see others grow deeper in their relationship with God, she has served in non-profit organizations, ministries, and churches in California, Mexico, South Africa, and England. She is a gifted writer, a bold reformer, a prophetic dreamer, and a prophetic voice. As a loving mentor, she passionately calls others into their true identity. Catherine's primary strength is to come alongside others as they pursue growth in the gift of prophecy, raising up healthy prophetic communities and helping to launch prophets into their sphere of influence.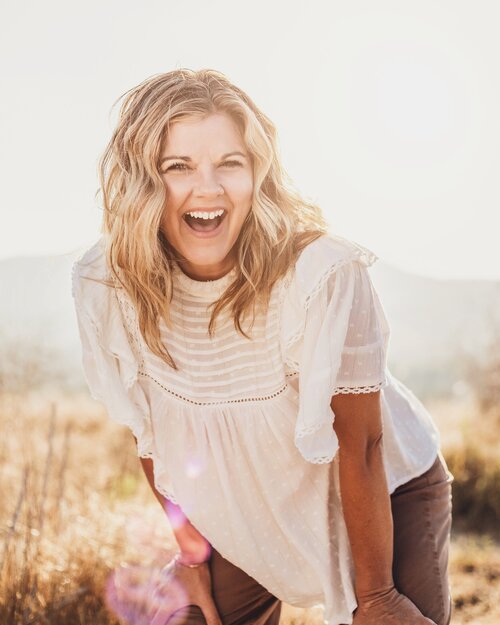 Tiffany
Tiffany Nesbitt is quite simply a Jesus lover. Wife to Christopher (who holds it all together), mother to four incredible kids, two in-loves and two precious grands, she has spent more than thirty years mentoring women of all ages. As a home educator, teacher, speaker, author, strong prophetic voice and life coach, Tiffany delights in pouring into the upcoming generation and calling those around her into intimacy with the heart of Jesus. In 2016 the Nesbitt family lived as missionaries in Costa Rica, establishing a ministry base for CRSSM, an organization dedicated to equipping pastors in Central America. Tiffany and her husband currently live in Southern California where they serve as senior leaders for Newsong, a collective of home churches located throughout the western United States. Tiffany has a passion to see emerging prophets raised up to equip and strengthen the Church and impact the world with Jesus' love.